Diamond Plate - 3D Wall Panels
Decorative Wall Panels for Retail, Auto Dealers or Commercial
Color/ Finish: Diamond Plate - Rust
Each

SKU: 65V6043-WTDPR-config

Decorative Wall Panels for Retail, Auto Dealers or Commercial
Color/ Finish: Diamond Plate - Galvanized
Each

SKU: 65V6043-WTDPG-config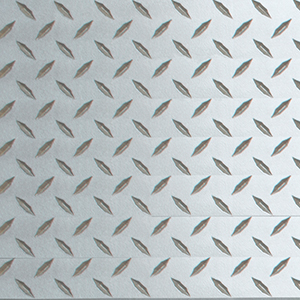 Diamond Plate Textured Wall Panels are contemporary and tough. This sleek design comes in Rust or Silver for two very different experiences for your customer.
All 3D Wall Panels are made from solid MDF. These decorative wall panels can be ordered in 2' x 4' or 2' x 8' in a horizontal configuration. Note: All 3D wall panels are hand finished and actual color may vary slightly.
Minimum order for 2'x'8' is 2 panels in the same color.
Minimum order for 2'x4' is 4 panels in the same color (additional panels must be ordered in pairs).
This product will be shipped VIA common carrier. Freight will be quoted separately and you will be notified of the freight amount. 15 panels and under may have a $50.00 crating charge added. You can use liftgate service if needed. If you are looking for Textured Slatwall,
click here.