Christmas & Holiday Gift Enclosure Cards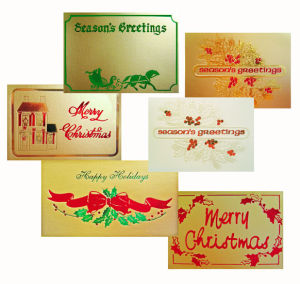 These traditional Christmas and Holiday Gift Enclosure Cards are perfect for your stores busy gift wrapping department. Your customers will be thrilled by the added service of providing gift cards for their holiday shopping purchases! Colors in may differ from those pictured. Priced per 100 card pack. Folded Size 3"x 2", unless otherwise stated.
Click on the image next to the item below to see a larger view.