Acrylic Two Sided; Bottom Loading Sign Holders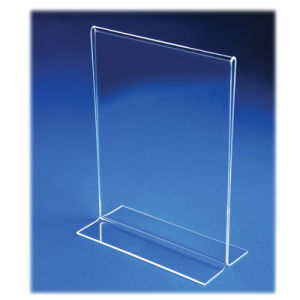 Clear Acrylic Sign Holders are 2 Sided Bottom Load and are used in displays where the information you are showing is being viewed on two sides. Or may be you have two different specials at your retail store that you are showing at the same time. They load from the bottom and are made from 1/8" or 1/16" acrylic.
Sizes listed as Width by Height.
Sold individually.